Buying a flat for rent is one of the most popular forms of investing capital. However, for the investment to be profitable, many factors have to be taken into account. So how to buy an apartment for rent in Warsaw and make it profitable?
Location of the flat
One of the most important factors affecting the price of a property and the amount of rent is the location. Apartments in Warsaw can vary significantly in prices, depending on the district. So you can invest in luxury apartments or houses, as well as less prestigious flats and studios for students. There are many possibilities, but without a perfect knowledge of the city and the specificity of individual districts, choosing the right investment can be difficult. That iss why it is best to trust an experienced real estate agency from Warsaw, whose brokers are perfectly aware of local specifics and prices and are able to advise a property on which you will receive the highest return on investment.
The location is also connected with the local infrastructure – access to public transport, shops, entertainment and culture. The proximity of the metro significantly affects both the cost of buying real estate in Warsaw and the amount of rent.
Costs – purchase, renovation and accommodation in Warsaw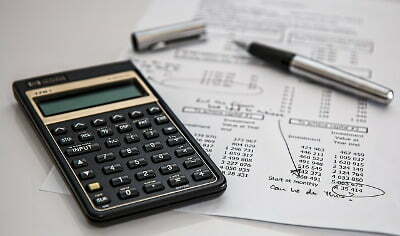 When buying a flat for rent in Warsaw, remember that you bear the costs of not only the purchase of the property itself. The investment plan should also include possible renovation and furnishing of the premises.
It should also be remembered that every few years the flat needs refreshing – repainting, replacing broken and used furniture and making small repairs. Otherwise, over the years, the standard will decline, and with it, you will need to reduce the rent. Knowledge of the local market prices is extremely important here and a good real estate agent from Warsaw will be able to help you to accurately measure the costs of renovation and furniture.
The most important issue when buying an apartment for rent in Warsaw is to make an investment plan that will take into account all costs – purchase, renovation and equipment, as well as formalities – notary, tax, insurance, etc. It is important to know Polish law and official procedures. Therefore, it is better to entrust these issues to an experienced real estate agent from Warsaw.
The size and layout of the rooms
One of the most important issues when buying a flat for rent is its size and room layout. 2-3 rooms with a floor area of ​​40 to 60 square meters are the most popular among clients. These are universal apartments, which are willingly hired by representatives of all social groups.
The interior layout is also important. Transitive rooms are not popular and such a flat is more difficult to rent – mainly young married couples and families decide to do so. With the idea of ​​renting for students, it is better to bet on a flat with a separate kitchen and as many rooms as possible, which can be rented separately. In turn, the living room with kitchenette is an ideal option for young couples.
Appropriate layout and size of the apartment is therefore essential not only for the amount of rent, but also for how easy it will be to find customers. A good real estate brokerage from Warsaw will help in finding a flat with the best parameters.
Furnishing the flat and matching it to the customer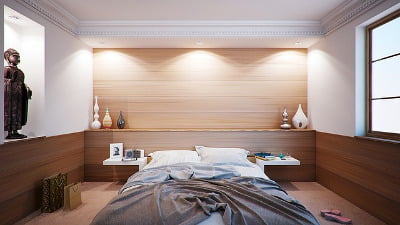 When arranging an apartment, it is necessary to pay attention to whom you will direct the rental offer to. The style and equipment of a Warsaw apartment for rent should be adapted to the client. Something else is needed by a student, a young couple with a child and a successful single businessman. The furniture should also be adapted to the standard and type of the apartment itself. It is worth to rely on the help of real estate agency from Warsaw, whose employees know the needs of individual customer groups and the local market.
So how to buy a flat for rent in Warsaw?
As you have seen, when buying a flat for rent, many factors have to be taken into account. Without a thorough knowledge of the Warsaw real estate market and the needs of local clients, it is easy to lose money on a failed investment.
As an experienced real estate broker from Warsaw, I will help you make the right decisions. Together, we will go through the whole investment process from the financial plan to completion of formalities related to the purchase of real estate. I will also help in finding a renovation team and advise on equipment and fitting the apartment to a specific group of clients.
With Biarda Estate agency your investment will be solid and profitable.